---
Kim Rutledge - Montana Real Estate Property Management License achievement
May 17, 2016
Kim Rutledge joined the Tamarack Team in January 2016 and is our Supervising Property Manager for Grandview Plaza, Westside, The Elmwoods and Mountain View in Great Falls. She just completed her licensing requirements through the Montana Board of Realty Regulation and passed her Montana Real Estate Property Management licensing exam this morning!
Please congratulate Kim on a job well done!
---
NAHMA Educational Foundation Scholarship Program for 2016
April 08, 2016
Scholarship Program 2016 Application Now Available
To apply for the 2016 scholarship program, please click here
The NAHMA Educational Foundation is happy to announce that the 2016 scholarship application is now available to student/residents living in AHMA affiliated communities. This year will be the 10th consecutive year that the foundation has made scholarships available. The application can be accessed at by the link at the top of the article, or go to the following url https://scholarship.indatus.com/nahma or go to the NAHMA website at www.nahma.org and clicking on the Educational Foundation icon.
Eligibility for the program requires that an applicant be a resident in good standing at an AHMA affiliated apartment community and be either a high school senior or a matriculated student at an accredited college or trade/technical school. High school seniors must have a minimum of a 2.5 grade point average and matriculated post-secondary students must be maintaining at least a 2.3 grade point average in order to apply.
The process requires applicants to provide online an application form, an essay, two references and a Certification of Residency in Good Standing form. A current grade transcript is also necessary and is the only application component sent via U.S. Mail to the foundation. All necessary forms are provided within the web-based application and no hard copies are needed.
In 2007, the foundation awarded 22 scholarships worth a total of $22,000 and last year 85 scholarships were awarded worth $212,500. Through the nine-year history of the program, more than $725,000 has been awarded to NAHMA Scholars residing in communities served by 16 different AHMAs.
"The award history of the scholarship program demonstrates an impressive and progressive history of support for NAHMA scholars looking to continue their education. The foundation is hopeful that we can again increase the number of awards and the total amount of money being distributed while maintaining our individual award amount of $2,500 per recipient in 2016. With the ever escalating cost of higher education our scholarships can have a positive financial impact on our residents that are pursuing their educational goals," NAHMA Educational Foundation Chairperson, Melissa Fish-Crane, said during a recent foundation meeting.
The deadline for completed applications is 10 p.m. EST on Friday, May 27. Please alert your residents about the scholarship program so that they can take advantage of the lengthy timeline that remains to complete their application.
---
Low Income Housing Tax Credit Seminar - March 23-25, 2016 Missoula, MT
February 05, 2016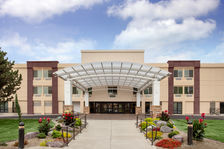 THE SEMINAR will offer an encompassing review of what it takes to develop and manage a Low Income Housing Tax Credit (LIHTC) property. The seminar will cover all aspects of day-to-day LIHTC management. This seminar is designed for all levels of professionals involved with Tax Credits, including Site Managers, Property Managers, Developers and Housing Agency Staff. All attendees will have access to the KKRC compliance hotline for a period of six months.
CERTIFICATION EXAM will be given after the completion of the training on day two. Attendees passing this exam receive a K5 designation, approved through MBOH fulfilling the state's annual certification requirements. The Trainer, Michael Kotin is a principal and the Vice-President of Kay-Kay Realty Corp., an Arizona based consulting firm specializing in Low Income Housing Tax Credit properties. Mr. Kotin has consulted on Tax Credit compliance issues for approximately 25,000 units in 41 states including Montana, and he is the author of the On-Site Compliance Manual, which will be provided free of charge to class participants.
Download PDF with further details here
---